DISCOVER VANCOUVER'S CHARM
Easily Rent a Car in Downtown Vancouver
Take a ride in our compact SUVs and explore the beautiful city of Vancouver. Or perhaps, a full-size minivan will be more suitable for that epic road trip you have planned for your family around the great British Columbia region?
Whether you are looking for mid-size cars to accommodate a family of five or a luxuriously spacious SUV for a large group of eight friends, we have you covered. What's more, our fleet of quality SUVs promises the safety and comfort of home, and you can ride them in style.
So, take your pick from our range of the latest car models equipped with hi-tech features and explore our beautiful city, and beyond. At Ascent Car Rental And Tours, we don't just sell a car rental service — instead, we bring you the complete Canadian experience.
We are a car rental company you can trust — after all, we had a combined experience of over 30 years in the business when we started this venture. Indeed, what gives us a slight edge over other commercialized car rental companies is that we are truly a family-run business.
In fact, the founders of Ascent Car Rental And Tours met on the other side of the world, and, mesmerized by the city — they decided to settle down here in downtown Vancouver. Now they are riding the waves of life with their new family and can often be spotted cruising around town together.
Rest assured, we know the joy and pain of travelling with loved ones — whether they are your kids, or friends.
On that note, this passion project is deeply rooted in our love for travelling with the family and exploring the beauty of British Columbia. That's why we offer various services to ensure that you and your near-and-dear ones spend less time dealing with formalities and more time making memories.
And if it's your first time in BC, don't hesitate to ask our staff for directions, company policies, the best places to eat in town, and everything else in between. You can even book a guided tour with us to explore the architectural wealth in BC's capital city of Victoria or enjoy a scenic car ride to Whistler.
Personalized Experiences
We have years of experience under our belt as owners and managers of car rentals and even more as avid travellers. Needless to say, we know what our customers want — in terms of car maintenance, car models and features, booking and return processes, and more.Moreover, our humble, locally-owned business is proudly committed to delivering the best possible customer service. Rest assured, we are completely transparent in our work, and you can find all the booking and policy details on our official website.And don't hesitate to come to us with any question you may have about our company, rental cars, or exploring Canada. Our flexible approach and knowledge in the industry allow us to accommodate diverse needs and answer any request.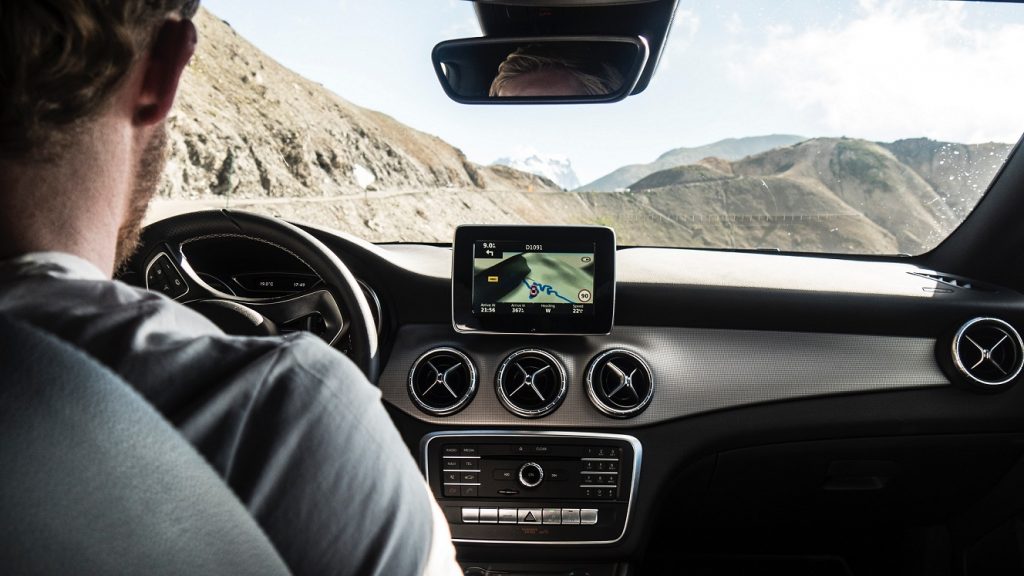 Affordable Car Rental Agency
If you are looking for a Vancouver car rental company that offers premium services at affordable prices, then Ascent is the way to go. First off, our fleet boasts of well-maintained SUVs that smell and look brand new. This diverse range of the latest models includes compact cars and full-size SUVs that can accommodate between five and eight people with comfort and plenty of room to spare. For added convenience and safety, each vehicle is equipped with winter tires so that you can smoothly coast through challenging terrains. And you can get all of this at a starting price of around $100, inclusive of taxes. However, we do charge a small amount for essential add-ons, including booster seats, GPS navigation, and so on.Need a ride from the airport itself? Moreover, you can access discounts if you are still a student. That said, we offer 15% discounts to customers who can furnish a valid student ID. What's more, you don't need to buy an additional insurance for renting a car. We cover all our esteemed clients with a Loss Damage Waiver (LDW), which is optional. However, we highly recommend opting for the LDW to avoid any financial burden lest the vehicle is stolen or damaged while under the rental agreement. Feel free to contact our competent staff for more details about the pricing policy and guidance regarding the safest option for your needs.
Convenient Pick-Up And Drop-Off
No need to hail taxis or book a cab when Ascent Car Rental And Tours is around if you are staying in downtown Vancouver. Indeed, we are incredibly flexible with our pick-up location and can deliver your car to your downtown Vancouver hotel as soon as you land in the city. Alternatively, you can request a pick up from the airport to reach our headquarters in downtown Vancouver for just an additional fee. Anyhow, we are conveniently located at 999 Canada Place in the well-renowned five-star hotel and cruise ship terminal Pan-Pacific. So, whether you are arriving by sea or air, we will be there to hand over your keys. After all, we want you to see the wealth of beauty Canada has to offer without wasting a second. You can also return the car at the airport itself or anywhere else in Canada – no matter if the address is in another city, province or state. All you need to do is contact our itinerary specialist, who will help you come up with the best solution and an affordable price point.
Quick & Easy Rent-A-Car Services
At Ascent Car Rental And Tours, you can expect the best and newest rental vehicles in the region. At the same time, our esteemed clients often mention how our services come at some of the most affordable rates in all of Vancouver.To top it all off, bookings are hassle-free — you don't need to pay any debit deposits, prepaid cards, or cash upfront. All you need to do is provide a credit card or debit card number to reserve a car. On that note, we do not take cash but accept every major credit card and most debit cards with Interact. However, every reservation is subject to availability, so go ahead and book your dream rental car today!
Extra Essential Equipment
Travelling is not only about getting from A to B – it's about all that happens in between, before, and after.On that note, we at Ascent Car Rental And Tours provide a smooth booking experience and all the essentials for your trip, including both basic and special features. These include amenities, such as GPS navigation, child seats, bike racks, snowboard racks, and more. And no matter if you are reserving full-size cars or a compact SUV, each vehicle is equipped with snowflake-rated tires to provide extra safety as you cruise through the winter snow.
Guided Tours
Ascent Car Rental And Tours was created with a vision to bring together comfort, convenience, affordable travel, and adventure. And while our competitive prices, impeccable service, and quality vehicles will guarantee peace of mind, our exciting guided tours can take your holiday up a notch.Join us for magical strolls through forests and adrenaline-pumping rides among the snow-capped mountains of Whistler. Or perhaps, you would like to drive along the coast of the gulf islands or admire the majestic historic buildings of Victoria.So, whether you are planning a family trip to the kid-friendly Stanley Park or a camping trip to the nature lover's retreat – Grouse Mountain, we'll take you there. In fact, we offer pick-up and drop services from your hotel to the meeting point with any tour package.
Compact SUV
Explore the city and zoom through traffic with our compact SUVs that can seat a family of five with ease. Like all the other car rentals in our fleet, compact vehicles carry ample safety features, including collision warning, backup camera, blind-spot monitoring, and so on.
And with every vehicle rented from our company, you get AWD and winter tires to minimize the chances of slips and accidents.
Mid-Size SUV (Nissan Rogue Or Similar)
Undoubtedly the most popular option among families, our mid-size vehicles are spacious enough for five travellers and all your luggage. These SUVs share the same vehicle class as minivans and can easily double up as family-friendly van rentals perfect for singing in the car and viewing the sweeping views of BC.
Standard-Size SUV (Mitsubishi Outlander Or Similar)
Another favourite among families travelling together, the standard-size SUV can seat as many as seven people. If you are travelling with a large group, this option will surely help you bond with loved ones and make memories to last a lifetime. That said, kids will enjoy the ample amount of extra space – whether or not you are travelling as a party of seven.
Premium SUV (Nissan Infiniti QX50 Or Similar)
Get the comfort and class of sports cars in our premium vehicles that provide an elegant space for five travellers. Needless to say, this option is for the driver or family that likes to travel in style.
Full-Size SUV (Subaru Ascent Or Similar)
As the name suggests, the full-size cars from Ascent Car Rental And Tours are the largest in our fleet. This mothership can securely carry a family of eight through the bustling urban cities and across the mountains with a backdrop of majestic snow-capped peaks.
Making a reservation is easy with us. Simply head to our website, and you can rent cars with just three easy steps.
That said, you first need to select the vehicle of your choice, which can be filtered according to the number of passengers, vehicle type, number of doors, and amount of luggage. Once you find a match and enter the pick-up and return location and date, you can opt for add-ons, such as additional child seats.
And don't forget to add an applicable discount code to save a couple of extra dollars. If you are satisfied with the estimate provided on the page, go ahead and add your contact details to confirm the booking.
For customized trips and quotes, you can reach out to us via email, call on our phone number, or visit us at the address provided on the website. We are open all days of the week – our hours of operation are from 9 am to 5 pm during weekdays, 9 am to 3 pm on Saturdays, and 9 am to 1 pm on Sundays. So, get in touch today and let us take you on the ride of a lifetime.
This is not our first rodeo
We've been in the car rental business for well over 20 years. It is time to make it even greater then ever.