Discover Canadian Rockies Tours with Ascent Car Rental
Are you looking for the ultimate adventure in Canada? Look no further than the Canadian Rockies. With breathtaking views, stunning landscapes, and exciting activities, it's no wonder that this destination is on every traveller's bucket list. And what better way to explore this natural wonder than with Ascent Car Rental? We are your reliable partner when it comes to car rentals in Canada
Start Your Adventure from Vancouver
Begin your Canadian Rockies adventure in the vibrant city of Vancouver. Experience the perfect blend of urban attractions and natural beauty in this stunning metropolis. From Vancouver, embark on a scenic drive along the awe-inspiring Icefields Parkway, offering panoramic views of the beautiful Canadian Rockies. Serving as the gateway to this majestic region, Vancouver provides plenty of sightseeing opportunities before you head out on your tour. Starting your trip from Vancouver is a great way to ensure you have plenty of time to explore the wonders of the Canadian Rockie, create unforgettable memories, and enjoy incredible scenery.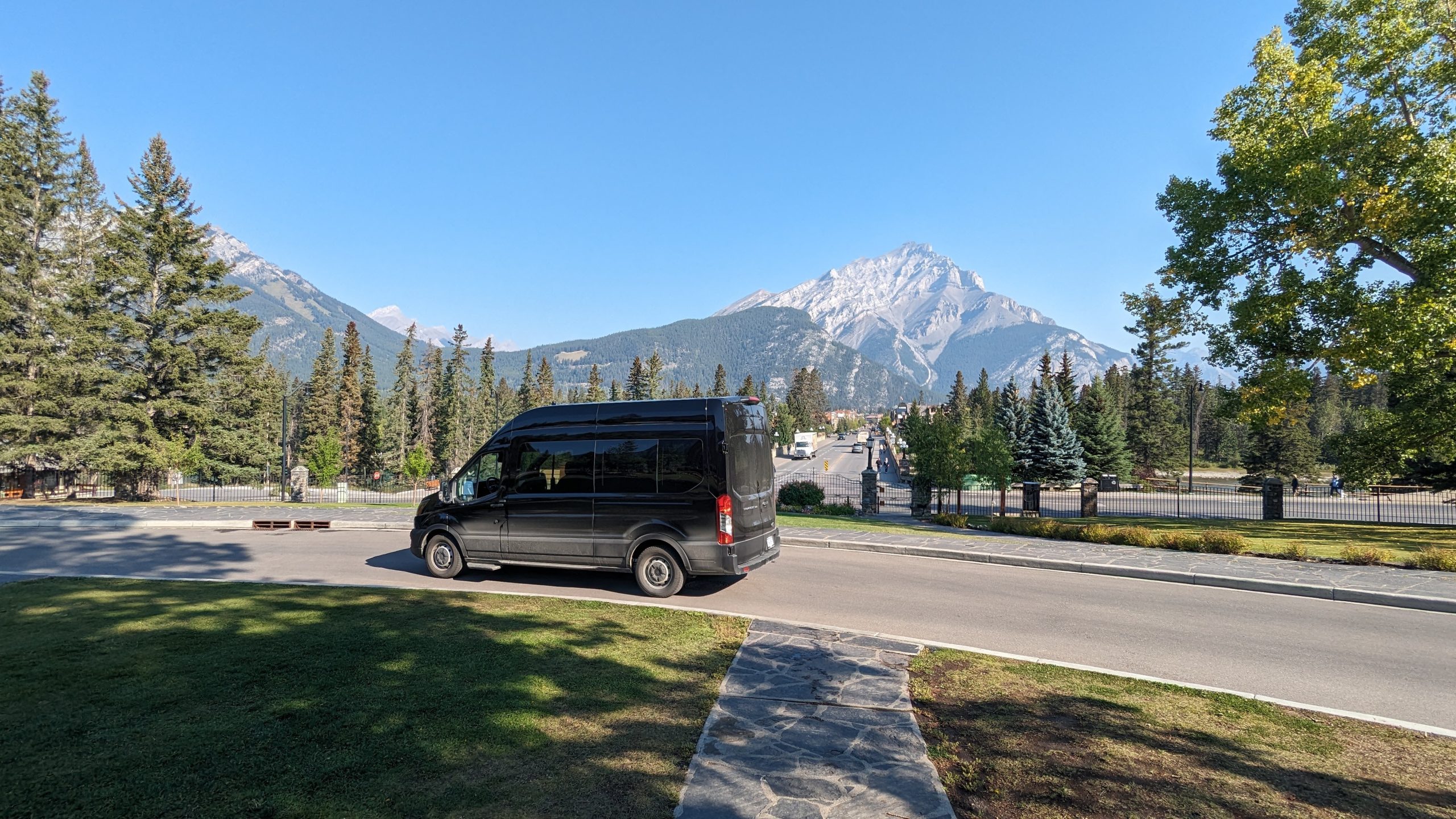 Canadian Rockies Tours with Ascent Car Rental
The Canadian Rockies offer some of the most breathtaking glacier tours in the world. Athabasca Glacier is one of the most popular glaciers to explore. Visitors can choose to ride on the glacier or walk on the Columbia Icefield Skywalk. The glacier tour provides a unique experience where visitors can learn about the history and geology of the area. Moraine Lake and the Valley of the Ten Peaks are also spectacular sights to behold during a Canadian Rockies tour. In addition, Waterton Lake, Jammer in Glacier, Banff gondola, and Bow River rafting are some other activities that make for an exceptional glacier tour experience.
Exploring Rockies in Summer: A 4-day Itinerary
Spend your first day exploring the beautiful city of Vancouver, renowned for its stunning scenery. Drive to the awe-inspiring Banff National Park on the second day and immerse yourself in the breathtaking beauty of the Canadian Rockies. Day three is dedicated to discovering the natural wonders of Jasper National Park, including the famous Athabasca Glacier. Wrap up your trip on the fourth day with a visit to the charming town of Whistler, known for its world-class skiing and outdoor activities. With this 4-day itinerary, you'll have plenty of time to experience the best of the Canadian Rockies in the summer, creating unforgettable memories.
Winter Thrills in Rockies: A 4-day Tour
Experience the magic of the Canadian Rockies on an action-packed 4-day winter tour. Indulge in thrilling activities like skiing, snowboarding, or ice climbing, and feel the rush of adrenaline as you conquer the snow-covered peaks. Immerse yourself in the enchanting beauty of frozen waterfalls, glistening lakes, and majestic snow-capped mountains. After a day of adventure, unwind in the natural hot springs of the Rockies, enjoying a soothing soak amidst breathtaking surroundings. With plenty of free time to explore icefields and alpine villages, this tour offers an unforgettable winter experience in the Canadian Rockies. So bundle up and prepare for an amazing journey through this winter wonderland.
Ascent Car Rental: Your Reliable Partner
Regarding your Canadian Rockies tour, you need a reliable partner that can make your journey hassle-free and convenient, no matter the time of year. That's where Ascent Car Rental comes in. Our commitment to excellent customer service and support means that you can rent a car with confidence. With competitive prices and transparent fees, there are no hidden surprises. We also offer flexible rental options so that you can explore the Rockies at your own pace. And with our well-maintained and clean vehicles, you can trust that you'll have a comfortable and enjoyable experience throughout your entire tour. Ascent Car Rental is here to make your Canadian Rockies adventure unforgettable.
The Canadian Rockies are a paradise for nature lovers and adventure seekers. With Ascent Car Rental, you can embark on a memorable journey through this breathtaking landscape. Ascent Car Rental is your reliable partner, providing top-notch vehicles and excellent customer service to ensure a seamless experience. Whether you choose to explore the Rockies in summer or winter, you can expect an adventure of a lifetime. In summer, indulge in a 4-day itinerary packed with outdoor activities, scenic hikes, and awe-inspiring views. If you prefer winter thrills, opt for a 4-day tour filled with skiing, snowboarding, and cozy evenings by the fire. Start your adventure and let Ascent Car Rental be your gateway to the wonders of the Canadian Rockies.
Affordable Airport Shuttle Services in Vancouver
Affordable Airport Shuttle Services in Vancouver
Private Shuttle From Vancouver To Whistler
Private Shuttle From Vancouver To Whistler