Car Hire Vancouver- Why Choose Us
We understand the hassle of planning a family trip, especially when people living in different parts of the world come together once a year.
You want everything to be perfect so that everyone can enjoy their vacation without worrying about where to stay or what to eat. But the reality is that things don't usually pan out this way, and without professional help, there are more chances of getting stuff wrong.
It helps to have someone on the inside acquainted with the terrain and popular sightseeing spots to book a comfortable stay. That's where we come in, as our car rental deals in Vancouver are some of the best. We help people rent a car and travel around various locations in Canada at affordable prices.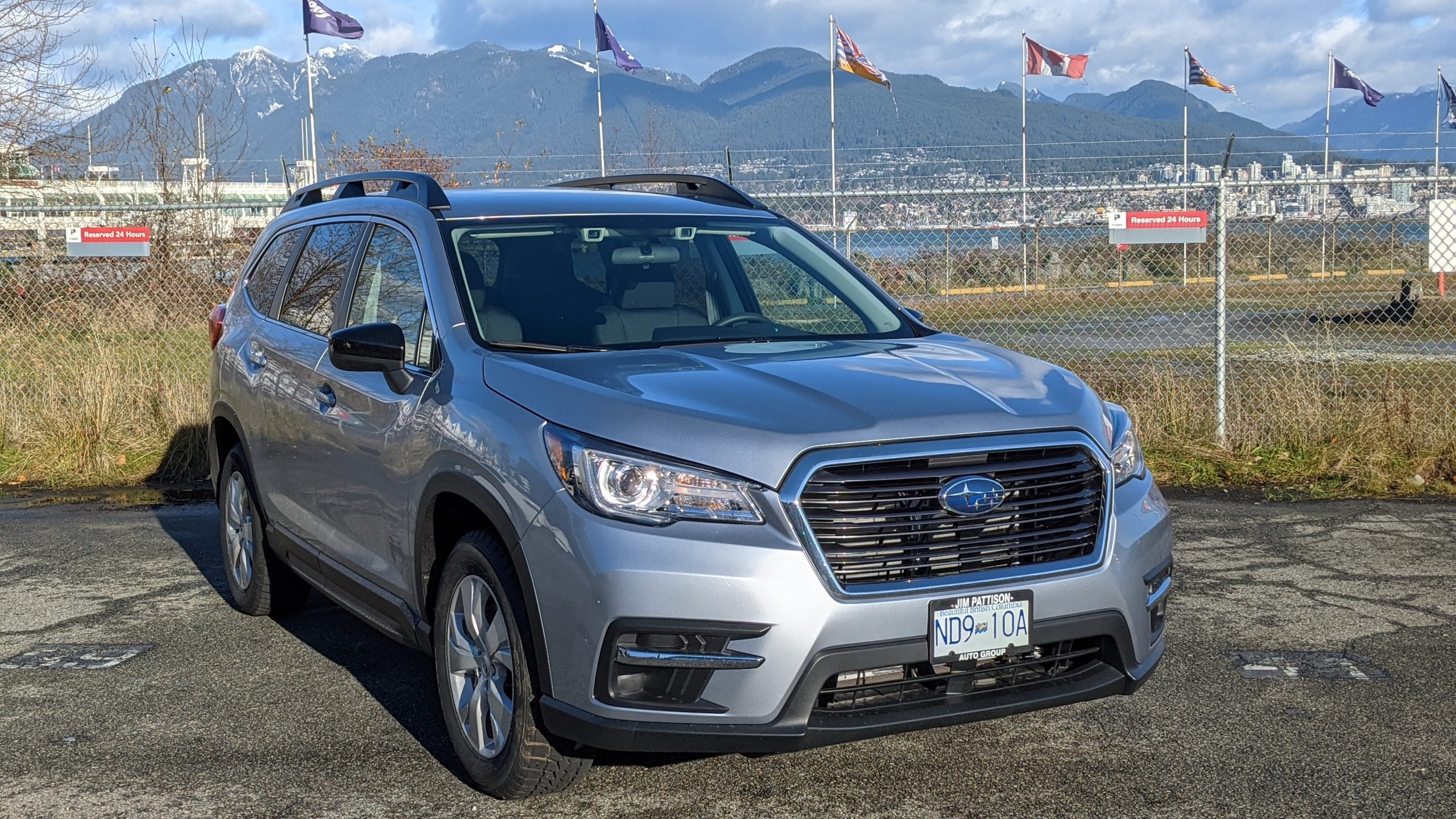 Why Choose Ascent Car Rental And Tours?
British Columbia is one of the most scenic places in North America, with beautiful coastlines and snow-capped mountains dotting the countryside. It's the perfect place for spending the weekend in pristine cottages while covering the major tourist spots, provided you own a car.
If you don't, then a friend might be kind enough to offer a ride, but we all know about their propensity to cancel plans at the last minute, leaving you dejected. That's why to explore different locations in Vancouver, you can book a rental car from Ascent Car Rental And Tours.
Our Vancouver car rentals operate in several pickup locations, providing a hassle-free and efficient means of transport even during rush hour.
Our Car Rental Services
Not to toot our horn, but as a renowned Vancouver car rental company, we offer several car types, allowing you to travel throughout the city in midsize to large SUVs. At the same time, we ensure that our vehicles have the latest features for a safe, comfortable, and luxurious experience.
But keeping aside our services, what makes our Vancouver rental car company popular is how we treat our customers. We have years of industry experience and are a family-run business.
So, we understand the troubles people face when travelling with their families, be it going to downtown Vancouver or the airport. Not to mention, when you have kids or pets with you, it's imperative to avoid spending much time on formalities.
As such, you can conveniently rent a car from us and travel to any location in Vancouver to have a smooth family trip. And if it's your first time in Vancouver, contact our support staff for cheap car rental deals, directions, the best places to dine and much more.
Available Options
Before you rent a car, you would want to know about the vehicles available with us. Hence, we have shortlisted the major car options below, suitable for small and large tourist groups alike:
Compact SUV
If you want an economy car and are no more than a family of five, Compact SUVs are a suitable option. They are extremely comfortable when travelling with kids or pets and ideal for vacation rentals.
What's more, we provide several safety features like blind-spot monitoring, collision warning, and a backup camera. Not to mention, during winters, we equip the vehicles with winter tires to reduce accidents on slippery roads.
Standard SUV
The standard SUV is slightly bigger than the compact version and can easily seat up to seven passengers. To give you an idea, our Mitsubishi Outlander is a standard SUV and perfect for travelling in large groups instead of renting multiple cars.
Naturally, this cuts costs while ensuring that kids have enough room despite seating seven people. So, book your car today and spend a fun weekend with the family at Stanley park or any other location of your choice.
Mid-Size SUV
These cars are highly popular and accommodate slightly more than five people. You can perhaps squeeze in seven passengers, but it would be better to use the extra room for storing your luggage. In fact, our mid-size SUVs are quite similar to minivans, so you can spend some lovely time singing and enjoying scenic views of the landscape.
Full-Size SUVs
Full-size SUVs are the biggest vehicles available in our car rental locations across Canada, helping seat a family of eight (excluding young ones). Unsurprisingly, there's enough space for luggage and all your travel gear, so simply ask the hotels to confirm the rental booking or call us yourself.
For instance, booking a large SUV is one of the best ways to take in the sights and sounds of Richmond, British Columbia.
Premium SUVs
Our classiest option is premium SUVs, delivering the comfort and feel reminiscent of sports cars. Naturally, they don't seat more than five people but offer unmatched luxury, allowing you to travel in style. We recommend driving down to Campbell river or Lynn Canyon Park in our premium SUVs for an idyllic weekend getaway.
How Are Our Services Different?
So far, we have spoken about the car types and what makes Ascent Car Rental And Tours better than other forms of transport. Now, let's explore in detail why you should choose us over other car rental companies to organize a well-planned trip.
Cheap Car Rentals
The best part about our car rentals is that you can explore the country at affordable prices. Moreover, visit the company website and go through our selection of vehicles, and you'll find that they already have winter tires and other necessary accessories.
We do charge a little extra to equip our cars with GPS tracking, booster seats, and other add-ons, but, overall, you get pocket-friendly offers. For example, we serve in airport locations across Vancouver, providing free pickup and special student discounts. Plus, all our cars are covered by insurance for safe travel.
Quick And Easy Services
Thanks to our quick and easy services, you can hire vehicles from multiple car locations, accompanied by free parking. What's more impressive is that you can ride new and clean cars for a perfect start to your family vacation.
The best part is that we don't require advance payments. All you need to do is provide us with the credit or debit card details to book the car and pay only after the ride ends.
After confirming the booking, we will send the car to Vancouver airport as per your flight time, at any of Canada's hotels where you're staying or any other location.
Customizable Experience
When booking our car rental service, it's no secret that you'd expect us to satisfy your demands, and we won't disappoint. Thanks to our tourism experience in British Columbia, we offer suitable refund and booking policies apart from maintaining the cars in top shape.
Not to mention, as a trustworthy car rental in Vancouver, we have transparent policies, allowing consumers to read the terms and conditions on the website. If you have any concerns, it's easy to contact customer support for a smooth resolution and make special requests.
Guided Tours
Unlike other rental car services in British Columbia, we conduct guided tours, combining adventure and comfortable travel in our affordable services. If you're confused about where to go, book our guided tour to the Whistler mountains or rent our cars to the gulf islands.
For top tips on sightseeing spots in Vancouver, simply get in touch with our company representatives.
Pickup And Drop Options
No longer will you have to wait at Vancouver International Airport for a cab, as our rental cars will take you to any hotel without hassle. Moreover, we are conveniently located around Canada and are ready to assist you in any situation.
Simply enter the pickup and drop locations along with the time, and a representative will be waiting to hand over the keys. If needed, you can talk to our itinerary specialist and tell them whether you're arriving by road, air, or sea, and we'll make the arrangements accordingly.
Additional Accessories
We equip all our vehicles with basic features, but you can make special requests when needed. Not to mention, with our hire car services, you get winter tires free of cost, along with accessories like GPS, child seats, snowboards, and bike racks.
Don't worry; there are no hidden costs and you'll only have to pay the price we agreed upon.
Call Us Today For The Ride Of A Lifetime
That's all there is to know about car hire Vancouver and why booking Ascent Car Rental And Tours will help you explore several locations.
We offer the best deals so that your family holiday is picture-perfect, just like the mountains. You can also leave the planning to our professionals; we will prepare a detailed itinerary and help you rent a comfortable car.
In a nutshell, experience the joys of British Columbia and breathe in the fresh air from the open window of our SUVs. While you travel, our dedicated team works round-the-clock to ensure that your trip goes smoothly. Contact us today.