Hiking Tours in Vancouver and British Columbia
British Columbia is filled with beautiful hiking and walking trails. The province's natural beauty makes for a great hiking experience. Whether you enjoy mountains and amazing hikes and walking trails or are looking for your next destination for a hiking vacation, B.C. has a hiking journey for you.
HIKING TRIPS AROUND THE LOWER MAINLAND
If you are looking for more hiking adventure in your life, or just want to explore more of B.C.'s mountains and scenery, here is a selection of hiking trails and hikes you can easily access by driving.
Garibaldi Lake
Located in Garibaldi National Park, Garibaldi Lake is world famous for its stunning blue colour, which is most noticeable during summer. Roughly an hour and a half drive from Vancouver, Garibaldi Lake is a popular hiking and camping spot. This glacial run-off lake can only be accessed on foot. This hike is an intermediate hike and may be challenging for young children and novice hikers. While it is possible to do the 18 km hike in one day, most people find that the roughly 6-7 hour hike is more fun and enjoyable when split between two. Two camping spots are available to set up camp, Taylor Meadows campground and Garibaldi Lake Campground. Reservations are required for overnight stays, and trips must be booked in advance online.
Pitt Lake-The Pitt Wildlife Loop
The perfect spot for nature and bird lovers, The Pitt Wildlife Loop is an easy walking tour or hiking trip that can be done in a single trip. The round trip is about 15 km and takes around 4 hours to complete. With minimal elevation, the Pitt Wildlife Loop is one of the best hiking trails for all abilities and ages. Roughly an hour and a half drive out of Vancouver, enjoy the amazing wildlife and nature during this easy trip.
Baden Powell Trail
The Baden Powell Trail is one of the longest trails on the North Shore. Nearly 50 km, the Baden Powell Trail is not a loop, which means if you park your car at one end, you will not end up there at the end of the hike, so plan your trip accordingly. Many people do sections of hikes on the Baden Powell Trail instead of doing the entire trip. There are four sections:
Deep Cove to Lynn Valley
Lynn Valley to Grouse Mountain
Grouse Mountain to Cypress Mountain
Cypress Mountain to Horseshoe Bay
Twin Falls
Named after the twin waterfalls, you will be walking or hiking past, this short, very popular hike in North Vancouver crosses the Lynn Canyon Suspension Bridge and follows Lynn Creek before looping back on the opposite side of the canyon. This hike is a relatively easy one. However, due to the change in elevation, please bring water and proper shoes.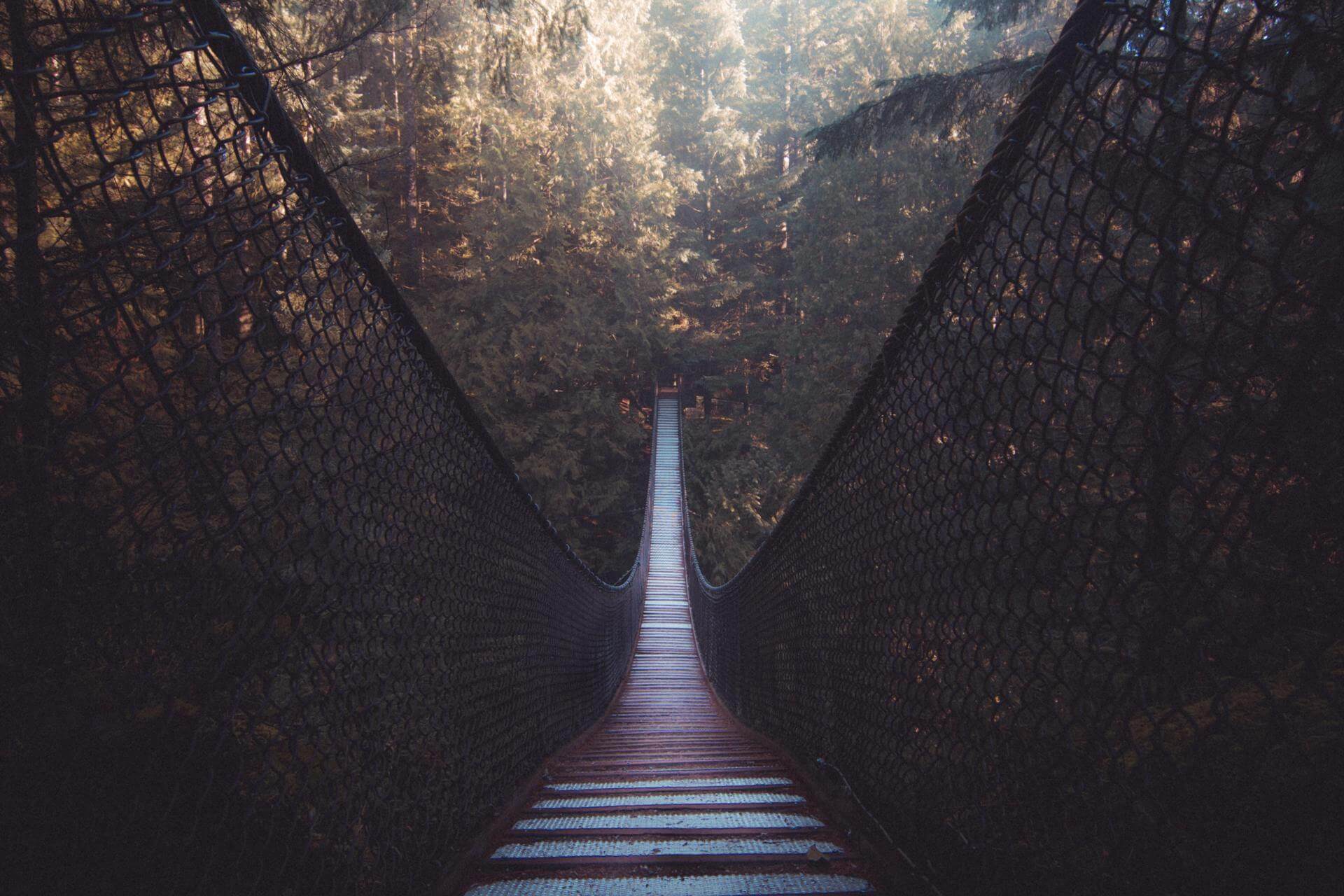 Guided hiking tours in Vancouver
Several companies offer guided hikes for those who want to explore the natural beauty of the Lower Mainland in a small group or on a tour. A guided hike can be a great way to make your trip more memorable and can allow you to document the life-changing effects nature can have. Many hiking tours also include photography opportunities, making them a great option for anyone wanting to document the beautiful scenery.
Guided tours with Ascent Car Rentals
If hiking tours are not your preferred method of adventure, Ascent Car Rentals offers private tours across Vancouver and The Lower Mainland.
Drive to your next hiking adventure with Ascent Car Rentals
Located conveniently in Downtown Vancouver, Ascent Car Rental covers your rental car needs. With vehicle options for groups of all sizes, Ascent Car Rentals offers a range of services that will make your next adventure to Vancouver memorable.