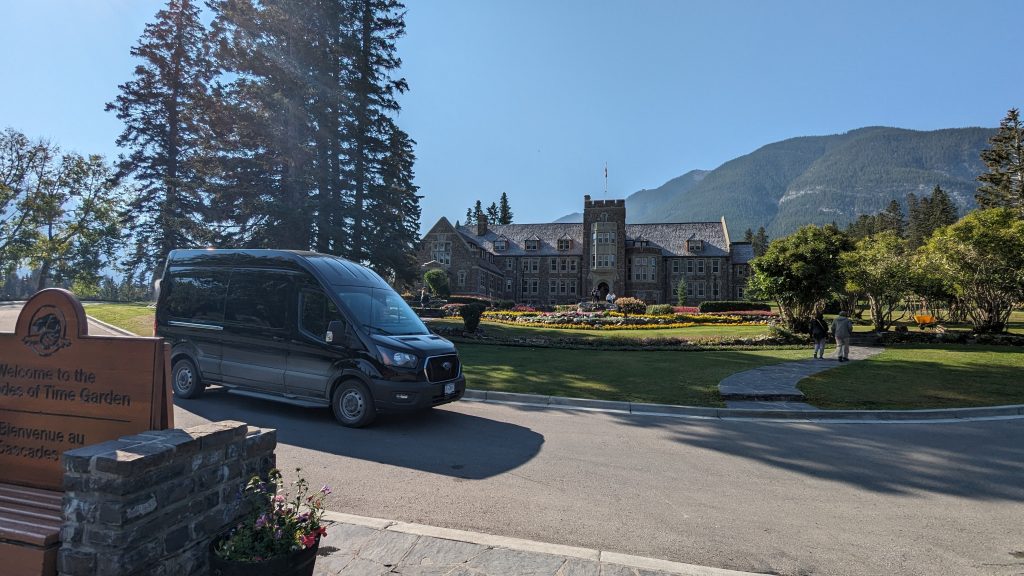 Affordable Private Shuttle Service
Are you planning a trip with a large group of people and wondering how to travel together comfortably and affordably? Look no further than Ascent Car Rental's Private Shuttle Service! Our shuttle service, equipped with spacious seating arrangements and dedicated to providing safe, reliable transportation, is designed to cater to your specific needs, ensuring a comfortable and hassle-free journey. From key features like spacious seating arrangements to benefits such as flexibility in scheduling, our private shuttle service has it all. Plus, our affordable rates make it the perfect choice for budget-conscious travellers. So why wait? Let us take care of your transportation needs on your next trip and experience the convenience of our top-notch private shuttle service, complete with ample luggage space.
What is a private shuttle service?
A private shuttle service is a transportation option that offers exclusive vehicle use for individuals or groups. It provides a convenient and comfortable way to travel, allowing passengers to avoid the hassle of public transportation and have more control over their schedule and destination.
Understanding the Ascent Car Rental's Private Shuttle Service
When it comes to transportation services, reliability and convenience are key. A good transportation service, such as airport transportation, should cater to various needs and provide a hassle-free customer experience. Additionally, the vehicles used should be well-maintained and comfortable for passengers. This ensures that riders can travel with ease and enjoy a stress-free journey. Whether you need to get to the airport, attend a business meeting, or run errands around town, a reliable shuttle service, like airport transportation, can make all the difference in ensuring a smooth and comfortable ride.
Key Features of Our Private Shuttle Service
This transportation service promises prompt and punctual pick-up and drop-off, along with affordable pricing and a variety of shuttle options, including first-class limo services. Additionally, they offer modern amenities to ensure a comfortable ride for all passengers. With their commitment to quality service, this transportation company is an excellent choice for those looking for reliable and convenient transportation options. Whether you're travelling
Private shuttle services are the way to go if you want a hassle-free and comfortable transfer service to or from Vancouver International Airport. These shuttle services provide convenient airport transfers that will take you to your destination safely and on time. You can also choose your pick-up location in Vancouver or Seattle at your convenience. Many online marketplaces like Jayride offer airport transfer services at affordable prices, making it easy for travellers to book their transportation needs easily.
Benefits of Choosing Our Shuttle Service
Stress-free transportation is an excellent way to relax during your journey and save time and money, especially for large groups. Whether you're travelling for business or pleasure, a stress-free transportation service can help you avoid the hassle of navigating unfamiliar roads or public transport. By choosing a reliable transportation company, you can sit back and enjoy the ride while your professional driver takes care of everything else.
Ascent Car Rental's private shuttle service, including pre-booking options for airport transfers, offers a convenient and affordable transportation solution for individuals and groups. With a range of key features, such as comfortable seating, experienced drivers, and timely pickups and drop-offs, our shuttle bus service ensures a smooth and enjoyable journey for all passengers. By choosing our shuttle bus service, you can avoid the hassles of driving, parking, and navigating through traffic, making your travel experience stress-free and convenient. Whether you need transportation for airport transfers, corporate events, group outings, or bus rentals, our private shuttle bus service is the ideal choice. Book your airport shuttle bus service with Ascent Car Rental today and experience the comfort and convenience of our affordable transportation solution.